Vacationing In Atlanta GA
The capital city of Georgia, Atlanta, is also known as 'The Gate City,' among other nicknames. "Hot 'lanta" is also the most populous city. There are almost 300 attractions and places of interest to explore when vacationing in Atlanta. The City in a Forest is the cultural hub of the 'Peach State.' Here are the top 15 things to do when visiting Atlanta GA.
Georgia Aquarium
Georgia Aquarium is located at 225 Baker Street, and it is the #1 ranked attraction in the city according to Trip Advisor. Ocean Voyager is one of the favorite exhibits at the Georgia Aquarium, and Cold Water Quest is another. Check out the whale sharks, enjoy the dolphin shows, and you can even opt for a behind the scenes tour. People mention in reviews that you need about two hours time to experience the aquarium and all it has to offer.
Atlanta Botanical Garden
Located at 1345 Piedmont Avenue NE, the Atlanta Botanical Garden is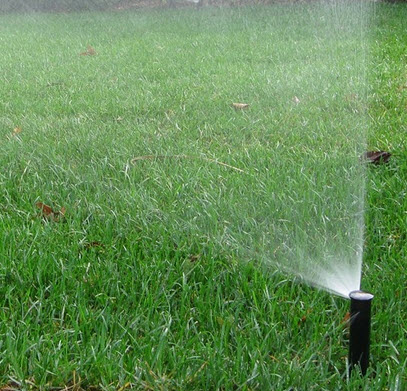 beautiful. Take a walk through the orchid garden, the children's garden, the edible garden and more. Keep an eye out for the purple fairy trees. They are gorgeous. You can even opt for a S'mores kit when you purchase your ticket. The Atlanta Botanical Garden is supposed to be a special place for families to visit.
Swan House
Located at 130 West Paces Ferry Road NW, the Swan House is a beautiful mansion and a historical museum. You can take the Hunger Games tour of President Snow's home. Reviews mention that the Swan House also serves as a venue for fancy weddings. Do you have a wedding to plan? There is also a restaurant not far from this historical attraction that is called the Swan Coach House.
College Football Hall of Fame
Are you a college football fan? You may not have known that Atlanta is home to the College Football Hall of Fame. Located at 250 Marietta Street NW, the College Football Hall of Fame features plenty of interactive exhibits on the first floor. Reviews say that you name your favorite team upon arrival, and the place has a built-in system that personalizes the experience. The technology is impressive, to the point that you don't have to even be a college football fan to enjoy this museum.
Centennial Olympic Park
Once upon a time in 1996, Atlanta hosted the Summer Olympics. Centennial Olympic Park is located at 265 Park Avenue West NW, and it is a great place to step back and get a wonderful view of the Atlanta skyline. It's time for a group selfie with a beautiful backdrop. Check out the Fountain of Rings, the memorial to fallen heroes, the World of Coca Cola and much more.
Ponce City Market
Ponce City Market is located at 675 Ponce de Leon Boulevard NE, and it features a ton of unique shops and food stalls. A cultural hub, Ponce City Market is a must visit attraction. Take a stroll, shop till you drop and be sure to spend some time on 'The Roof.' If Ponce City Market sounds like just an oasis for parents, guess again. It is a ton of fun for the younger crowd as well.
SKYVIEW Atlanta
Located at 168 Luckie Street NW, SKYVIEW Atlanta is a climate controlled Ferris Wheel that is part of Centennial Park. You will want to visit Centennial Park during the day, and then it would be a good idea to ride this Ferris Wheel at night. Perhaps you might opt for the date night package, which comes with a box of chocolates. You get a grand view of the city, and reviews say that the ride lasts for four rotations.
Center For Puppetry Arts
Located at 1404 Spring Street NW, the Center for Puppetry Arts is one of those unique attractions that everyone will enjoy. Enjoy puppet shows, check out traveling exhibits, learn about Jim Henson and much more. After each of the shows, there is also a puppet making session. This is a family fun attraction, and the staff at the museum is said to be very warm and welcoming.
Zoo Atlanta
You know you have to stop by Zoo Atlanta. Zoo Atlanta is located at 800 Cherokee Avenue SE, and the Panda Exhibit is one of the main draws. When you return back home after your vacation, you can check in on the panda bears because the zoo has a panda can online. This zoo can be visited anytime of the year, too. One thing about it is Hotlanta won't be so hot if you visit Zoo Atlanta during the wintertime.
Margaret Mitchell House
This specialty museum is located at 900 Peachtree Street NE, and it features a guided tour and a gift shop. In case you have forgotten, Margaret Mitchell wrote the famous book 'Gone With The Wind,' and her historic home looks the way it did when she was still living there. Not only did Margaret Mitchell live there, but she wrote most of the book there as well. The Margaret Mitchell House is a must visit historical place of interest in Atlanta GA.
Georgia State Capitol
You are in the capital city of Georgia, so you might as well pay a visit to the Georgia State Capitol Building. Located at 206 Washington Street NW, the Georgia State Capitol Building is beautiful and features interesting statues and museum exhibits. You can also stop by the Senate and House Chambers, learn about the Gold Rush and check out the Dr Martin Luther King Jr exhibit.
Atlanta Symphony Orchestra
The Atlanta Symphony Orchestra is located at 1280 Peachtree Street NE, and in the Woodruff Arts Center. The venue is quite luxurious, complete with great seats. Buy tickets for a show, and be sure to stop by the gift shop. There are all kinds of different shows and concerts put on there throughout the year. This is a first class attraction and would make for quite the experience while on vacation in Atlanta.
Red Brick Brewing Company
The Red Brick Brewing Company is located at 2323 Defoor Hills Road NW, and it offers up quite the interesting tour. The brewery features 20 craft beers on tap, and they also host special events throughout the year to raise money for charity. Make sure you get your souvenir glass, and enjoy the games they have on site, too. Reviews mention live music and an outdoor area for hanging out, too.
Monday Night Brewing
Located at 670 Trabert Avenue NW, Monday Night Brewing is another great brewery to visit. Reviews say food trucks serve up quesadillas outside, and the brewery offers up a great tour and a great selection of draft beers. The Serrano Eye Patch is said to be one of the favorites. Monday Night Brewing features a large patio, and guess what, if it's your birthday, you get in free.
Wren's Nest
Wren's Nest is located at 1050 Ralph David Abernathy Boulevard, and it is a hidden gem of a southern historic home. Reviews mention that it isn't listed in the Atlanta Tourist Guide. It is, however, listed as a top attraction according to numerous sources. Take a step back in time and enjoy the guided tour of the Wren's Nest.
Those 15 top attractions are sure to give you a great cultural taste of Atlanta. Remember, there are nearly 300 attractions in the capital city of Georgia. These places of interest will keep you busy and will be great adventures for you and your family. Enjoy your exploration of The Gate City.