Dunwoody Georgia is a newly incorporated city located just north of Atlanta. It offers an interesting fusion of business, entertainment, and culture.
The following are some of the top things to do in Dunwoody
Stage Door Players
This professional theater was founded in 1974 and produces an entire season of entertaining, compelling and popular works at Dunwoody's North DeKalb Cultural Center. The theater is dedicated to providing the Greater Metropolitan Atlanta area with live theater at the highest professional level, with an emphasis on professionalism and quality in all its productions. Stage Door Players also seeks to expand theatrical experience and knowledge while serving the Dunwoody and greater area community.
Treetop Quest
The zip-lines stretch over 200 feet and up to 55 above the ground, to give huge adrenaline rushes for all thrill seekers. At the same time, Treetop Quest offers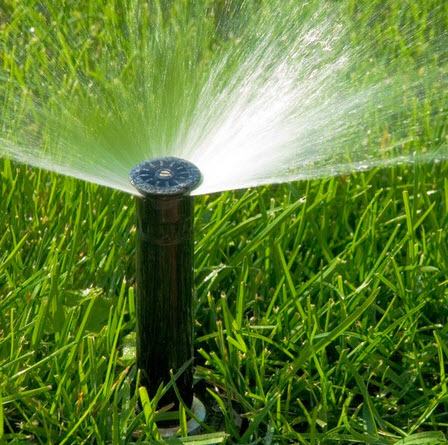 experienced guides and specialized preliminary training for complete reassurance and safety of all those involved. All aerial feats are performed within a very secure environment through the use of a continuous lifeline system that ensures that you stay hooked over the entire course. Treetop Quest is one of Georgia's most family-friendly and unique adventure courses and is renowned for offering a new genre of environmentally responsible, adventure and educational recreation.
Dunwoody Nature Center
This nonprofit organization is located at Dunwoody Park. The nature center was established in 1990 by volunteers to preserve, improve and develop the 22-acre park into a natural classroom to provide first-class environmental education. The nature center features a shaded playground, picnic meadow, display gardens, along with streamside, woodland and wetland trails.
Brook Run Park
There is plenty of outdoor fun available for everyone here, including your children and pets. Kids can play all day long on the gigantic first-class playground, as the adults and older kids are enjoying the great skate park arena. The newly renovated, beautiful off-leash dog park allows you to let your dogs roam free in a safe and natural environment. Hike the trails around the park and through the woods. Visit the Dunwoody Community Garden on your way out where organic, fresh produce is grown by local citizens and over 20 percent of it is donated to charity.
Donaldson-Bannister Farm
This historic two-story house was built during the mid-1870's by W.J. Donaldson, right after the Civil War ended. Originally the property features eight outbuildings, which included a commissary, well, wash-house, three-stall barn and blacksmith shop. The farm is available for both private and public events. It is a unique and scenic location for a family reunion or wedding.
Dunwoody Farm House
Also called Cheek-Spruill Farmhouse, the Dunwoody Farm House is Dunwoody Village's historic focal point. Listed o the National Register of Historic Places, the house was built in 1906. Avenue Catering is now the exclusive caterer for the landmark property. It features multiple indoor rooms and is ideal for outdoor weddings.
Marcus Jewish Community Center
This Dunwoody facility features activities for the entire family, including a Center Theatre, children's museum, and Besser Holocaust Memorial Garden. Lunch can be enjoyed at the center's on-site Kosher restaurant. Special events are open to all, including their Annual Kids Consignment Sale, Harris Jacobs Run and annual book sale.
Moondog Growlers
Breweries and brewpubs across the country now sell craft beer to customers directly from the tap using a "growler." It allows craft brew lovers to take their favorite beers home with them in bottles straight from the tap and then come back with their empties for refills. Moondog Growlers is a place that sells great tasting beer in a unique way. It is a place where lovers of craft beer can get all kinds of beer and hang out.
Painting With A Twist
This is a BYOB paint and beverage art studio that offers art painting and win classes in Dunwoody, GA at the Georgetown Shopping Center. Bring your favorite people, food, and wine or other beverage and Painting With A Twist will take care of everything else. One of their talented artists on staff will help you through each step of the painting art and win class as you paint, drink and eat your way to creating a finished work of beautiful art. Before the night is through you will be absolutely amazed. Discover your true inner artist! Public paint and sip course are offered for both children and adults. Private parties for adults and children are also available.
Pernoshal Court Park
The park features a full-size basketball court along with two half-courts which are ideal for plenty of exercise and fun. One of the park's half-courts features a Pickleball overlay for playing Pickleball, which is a paddle sport that was created for players of all skill levels and ages.
There is a big multi-purpose open sports field area on the park's eastern side which is ideal for soccer, Frisbee, playing catch, or other outdoor activities.
The park also has a new pavilion which is an ideal setting for a party or family gathering.
The Packaged Good
Sally Mundell was a motivated mother who invented a brand new charitable concept – it was a place where consciousness, convenience, and connection are packaged together to create a healing and engaging experience for families, while at the same time helping those who are most in need.
The Mission of The Packaged Good is to instill in children a desire for giving back and inspire the next generation of charitable giving. An inspiration and fun environment are provided by The Package Good to give community groups and children a place to make craft projects and personalize and decorate care package for people in need. So whether it is giving to hospitalized children, the homeless, the elderly, or our armed forces, The Packaged Good works in partnership with reputable, vetted non-profit organizations to enable volunteers to support their favorite causes and handles all the logistics for them.
What a unique way to spend a day or more helping to support a good cause and being creative at the same time.