Marietta is a city located in Cobb County, Georgia, It is a northwest suburb of the city of Atlanta and is renowned for its unique blend of Old Southern charm and urban sophistication. The city offers plenty of Civil War history, quaint architecture, colorful gardens and antebellum homes from the Old South, along with trendy restaurants, chic boutiques, and other modern urban amenities.
The following are some of the top things to do in Marietta, GA.
Six Flags White Water
Located in North Marietta, Six Flags White Water is the biggest water park in the Southern U.S. This world-class amusement park features over 50 attractions, including water slides, wave pools, and free-fall rides. Especially thrilling are the Dragon's Tail featuring triple drops and the nine-story free-fall Cliffhanger. There are plenty of family rides, play areas for toddlers and younger children and numerous pools for everyone to cool off and enjoy.
Marietta Town Square
The history town square is located in the center of Marietta. Marietta Town Square was recently revitalized and is now a very population location for outdoor theater productions, summer concerts, and picnics. The square features a train sculpture, shade trees, benches and flower gardens. The park is surrounded by shops, cafes and antique stores, which makes it a very popular destination for both the locals and tourists.
Gone With The Wind Museum
This museum is located close to the town square and is a big treat for fan's of the iconic film and best-selling novel written by Margaret Mitchell. The museum has original promotional materials, props, memorabilia, and costumes on display from the movie. The sights and sounds of Civil War and Reconstruction-era Atlanta are featured and narrated by Rhett Butler and Scarlett O'Hara.
Marietta Museum of History
This museum is located in Kennesaw House on the second floor. The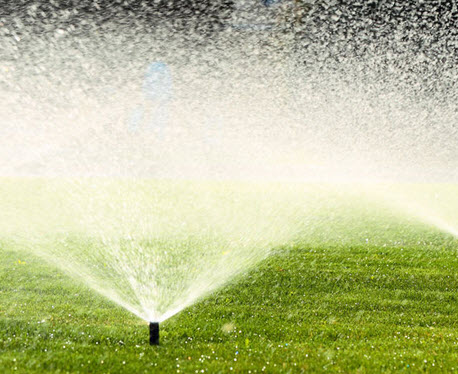 renovated antebellum-era cotton warehouse was built in 1845. Marietta Museum of History is comprised of four galleries that showcase the military and cultural history of Marietta. Highlights include exhibits featuring the history of a slave buried in the Confederate Cemetery of Marietta, Georgia Military Institute history, and a Civil War collection.
Historic Marietta Trolley
The trolley starts close to Marietta Square. You can ride the trolly and get a one-hour tour of Marietta's history. The tour narrator describes the Marietta area's train depots, cemeteries, antebellum homes, Kennesaw Mountain, Civil War history and other special places of interest.
Marietta Confederate Cemetery
The cemetery was established while the Civil War was still ongoing and is the final resting place for over 3,000 soldiers who died in and around the Marietta, Georgia area. The cemetery is located on a hill that overlooks downtown Marietta.
Kennesaw Mountain National Battlefield Park
This 2,884-acre park features more than 17 miles worth of trails that span from Kolb's Farm in the city of Marietta to Kennesaw's visitor center. Kennesaw mountain saw some of the heaviest levels of fighting in the Civil War's Atlanta Campaign. At the national park, you may view a living history demonstration, take photos, watch wildlife, go on hikes, and much more. The peak of Kennesaw Mountain is 1800 feet above sea level and offers stunning views of the surrounding area and downtown Atlanta.
Marietta/Cobb Museum of Art
This museum is located in a historic renovated Classic Revival building that as a post office originally. Marietta/Cobb Museum of Art is one block away from Marietta Square and offers ever-changing exhibits of all art media, with a focus on 19th and 20th-century American art.
Historic Marietta Walking-Driving Tour
This tour is representative of Marietta's rich history. The tour leads through the five National Historic Districts of Marietta where you can view many impressive Victorian and antebellum homes. Stop in at the Marietta Visitors Bureau to get a tour map and brochure. You can also download an audio tour.
Brumby Hall and Gardens
This historic site harkens back to 19th century Marietta. The history of Colonel Brumby's military institute is detailed and explored, and the assistance this property gave during the Civil War is brought to life. During the war, the home was converted into a hospital and is available to the public today for tours and special events.
The Marietta Square Farmers Market
This farmers market operates throughout the spring and continues to grow in size and the number of vendors who participate. Located in historic Marietta Square, it is a great place to shop local and stay connected to the community. On any given day in the Spring, you can shop, people-watch and roam the streets looking for bargains and local treasures.
Ghosts of Marietta
These tours take you on the historic streets of Marietta You will hear tales of a civil war soldier's departed spirit, mysterious residents of the historic businesses and stately homes of Marietta and much more. Stories told by the tour guides are based on a mixture of history, firsthand experiences and documented sightings. Tours run all year long.
Earl Smith Strand Theatre
This is Cobb Country's final remaining historic theater. Located in Marietta Square, Earl Smith Strand Theatre provides a historic venue for movies, musicals, concerts, comedy, dramatic plays, educational programming, special events and community gatherings. Whether you are looking forward to seeing some of today's finest cultural acts or want to step back in time to catch a glimpse of a bygone era, the Strand offers something for everyone.
Monster Mini Golf
This intriguing glow in the dark, monster-themed 18-hole miniature golf course offers tons of fun activities for the whole family to enjoy. You will feel a sense of adventure and excitement as you play miniature golf surrounded by the cool and scary monster decor with animated and cool props everywhere you look. The course is both playable for children while still be challenging enough for the grownups to enjoy. There are also private event rooms and a state-of-the-art arcade game room.
You will never run out of things to do in this historic, yet sophisticated urban city.