Irrigation repair in Brookhaven GA. We service sprinkler systems in all of Atlanta, including Brookhaven. If you need help with your sprinklers, Call Us Now!
Many homeowners have negative experiences with improperly designed systems in Brookhaven, malfunctioning parts and poor after-sale service.
That's where Atlanta Sprinkler Repair comes in. We professionally repair sprinkler systems using high-quality parts and provide the best customer service in the irrigation business. Our philosophy is simple: to provide the best customer service and innovative, lasting solutions for your lawn and garden needs. You can rest assured knowing that we fully stand behind all our work. If your system requires any adjustments or you have any questions, we will attend to the situation as soon as possible. In short, we don't just repair irrigation systems – we offer peace of mind.
Why Choose Us for Brookhaven Sprinkler Repair?
• Outstanding Customer Irrigation Service in Brookhaven
From education to system repairs, Atlanta Sprinkler Repair provides prompt and reliable customer service. Unlike some contractors, we return all phone calls within one business day and are able to make most service visits quickly. We will take the time to thoroughly explain the operation of your irrigation system and show you how to program your system controller.
• Guaranteed Satisfaction
All irrigation repairs by Atlanta Sprinkler Repair are covered by a three-year comprehensive warranty, including labor and parts. Many parts are covered by an additional 2 year warranty (total of 5 yrs.). We guarantee that all areas of your lawn will be adequately watered after repairs or upgrades are done.
• Fully Insured
Unlike some irrigation contractors, Atlanta Sprinkler Repair carries 100% liability insurance for your peace of mind.
We encourage you to give us a call or contact us through our online form. We look forward to meeting with you and discussing the benefits irrigation system repairs by Atlanta Sprinkler Repair.
Irrigation Service and Repairs in Brookhaven
We troubleshoot, service, repair and maintain residential and commercial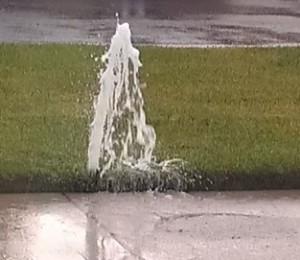 landscape irrigation systems, including drip irrigation. We change, add to, or upgrade your system to meet your current needs.
In spring we turn on your system and give it a 'check-up' in preparation for the warm season. Any deficiencies that we find will be brought to your attention, and approval, before we perform any additional services or repairs that will be an additional expense.
In late fall, we will winterize your system to clear the entire system of water in preparation for winter weather, and any potential for freeze damage.
Our service vehicle is stocked with all the latest testing equipment, pop up spray and rotor heads, irrigation controllers, wire tracking and valve locating devices, and specialty repair parts and materials.
OTHER AREAS OF COVERAGE
Alpharetta, Roswell, Buckhead, Dunwoody, Sandy Springs, Johns Creek, Marietta, Smyrna, Conyers, Decatur, Tucker, Stone Mountain, Norcross, Suwanee, Duluth, Snellville, Lawrenceville, Covington and Vinings

Historic Brookhaven
John Evins was the first permanent European settler in Brookhaven, Georgia. In 1810 he started a plantation which was later purchased in the year of 1830 by Solomon and Harris Goodwin. You can still locate the Goodwin family graveyard and home near Dresden Drive at the 3900 block of the Peachtree Road. The zip code is 30319
Some of the interesting historical facts about this area include the train station that was constructed in 1873. This train station was constructed along the Richmond and Atlanta railways and it became known as Goodwin's. In 1876 there was a settlement called Cross Keys that was located just one mile north of Goodwin's. Cross Keys had a population of 250.
In 1911, the golf and country club became a part of the downtown Capital City Club. At this time its name was changed to the Capital City Country Club. In 1915, the golf course was expanded to 18 holes from nine holes. By 1928, the Capital City Country Club had a brand-new clubhouse in the French Provincial style that was designed by Preston Stevens.
In the year 1924, Brookhaven was incorporated as the city of North Atlanta. Later in 1965, there was a referendum where the majority of voters selected dis-incorporation and as a result the city's charter was dissolved. Brookhaven had a major residential and commercial growth between the 1950s and 1970s. This included the Brookhaven Marta Station in 1984.
The Capital City Club and the estate homes that surrounded it were included in the National Register of Historic Places. This neighborhood is now known officially as "Historic Brookhaven." Further ideas of incorporating Brookhaven as a city began in the year 2007. This was done for the purpose of controlling zoning, land use, fire protection, police, and Parks and Recreation. Before this time all city control issues were decided from the city of Decatur.
Finally in 2011 there was legislation presented by state representative Mike Jacobs who introduced a plan that would allow the creation of the city of Brookhaven. This legislation received a lot of objections from the residents of Historic Brookhaven because the legislation did not include this area in the newly proposed legislation. Fifty-five percent of the voters decided to incorporate the city of Brookhaven on July 31, 2012.
The areas now is divided into two separate areas which are called Historic Brookhaven and Brookhaven Village. The homes of Historic Brookhaven surround Capital City Country Club. Many of these homes were designed during the prewar period by well-known Atlanta architects. This neighborhood is well defined as it stretches from Windsor Parkway on the north, Peachtree Dunwoody Road on the west, Mabry Drive on the east, and Peachtree Road to the south.
Brookhaven Village, on the other hand, is the name that was given to the urban town center that has developed on Dresden Drive. This area is just east of Brookhaven Marta Station and includes the Village Place and the Village Park Place. Some of the neighborhoods that surround this area are Drew Valley and Ashford Park. The village is home to residential and commercial establishments. For irrigation repair in Apopka, click the link.
Monday-Saturday: 7:00am – 7:00pm
Sunday: by appointment