Irrigation repair in Decatur GA. We service sprinkler systems in all of Atlanta, including Decatur. If you need help with your sprinklers, Call Us Now!
Many homeowners have negative experiences with improperly designed systems in Decatur, malfunctioning parts and poor after-sale service.
That's where Atlanta Sprinkler Repair comes in. We professionally repair sprinkler systems using high-quality parts and provide the best customer service in the irrigation business. Our philosophy is simple: to provide the best customer service and innovative, lasting solutions for your lawn and garden needs. You can rest assured knowing that we fully stand behind all our work. If your system requires any adjustments or you have any questions, we will attend to the situation as soon as possible. In short, we don't just repair irrigation systems – we offer peace of mind.
Why Choose Us for Decatur Sprinkler Repair?
• Outstanding Customer Irrigation Service in Decatur
From education to system repairs, Atlanta Sprinkler Repair provides prompt and reliable customer service. Unlike some contractors, we return all phone calls within one business day and are able to make most service visits quickly. We will take the time to thoroughly explain the operation of your irrigation system and show you how to program your system controller.
• Guaranteed Satisfaction
All irrigation repairs by Atlanta Sprinkler Repair are covered by a three-year comprehensive warranty, including labor and parts. Many parts are covered by an additional 2 year warranty (total of 5 yrs.). We guarantee that all areas of your lawn will be adequately watered after repairs or upgrades are done.
• Fully Insured
Unlike some irrigation contractors, Atlanta Sprinkler Repair carries 100% liability insurance for your peace of mind.
We encourage you to give us a call or contact us through our online form. We look forward to meeting with you and discussing the benefits irrigation system repairs by Atlanta Sprinkler Repair.
Irrigation Service and Repairs in Decatur
We troubleshoot, service, repair and maintain residential and commercial landscape irrigation systems, including drip irrigation. We change, add to, or upgrade your system to meet your current needs.
In spring we turn on your system and give it a 'check-up' in preparation for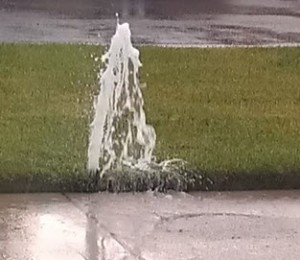 the warm season. Any deficiencies that we find will be brought to your attention, and approval, before we perform any additional services or repairs that will be an additional expense.
In late fall, we will winterize your system to clear the entire system of water in preparation for winter weather, and any potential for freeze damage.
Our service vehicle is stocked with all the latest testing equipment, pop up spray and rotor heads, irrigation controllers, wire tracking and valve locating devices, and specialty repair parts and materials.
OTHER AREAS OF COVERAGE
Alpharetta, Roswell, Brookhaven, Buckhead, Dunwoody, Sandy Springs, Johns Creek, Marietta, Smyrna, Conyers, Tucker, Stone Mountain, Norcross, Suwanee, Duluth, Snellville, Lawrenceville, Covington and Vinings

Just 5.3 miles Northeast of Atlanta is the county seat for DeKalb County, Decatur. It is a city of 20,000 residents and growing. The town is considered a suburb of the Greater Metropolitan area of Atlanta and if not for an early objection to a railway proposal, may have taken Atlanta's place as the largest city in the region.
The town of Decatur was founded in 1822 at an important junction of two Native American Trails; the Sandtown and the Shallowford. Decatur's strategic location would have a big role in the town's history.
Stephen Decatur, after whom the town was named was a U.S. Navy Captain and Hero the American Revolution who was killed in duel with another naval officer at the tragic age of 41.
The Railway Proposal
Back in the early 1830s, the Western and Atlantic Railway lines were converging on one another and needed a suitable place to meet and create lots and lots of commerce for one lucky area, this offer was made to to the small town of Decatur.
The residents of Decatur must have had many good reasons to respectfully decline the proposal –the noise, filth, hustle and bustle would certainly detract from their peaceful town. Small town atmosphere is an important part of what gives Decatur its personality.
So the railway engineers packed up their plans ,tools and rail ties and went elsewhere– a little while later in Fulton County the city of Atlanta was founded.
Civil War Era
Like most of Georgia, Decatur saw a lot of action during the Civil War. The ruthless General Sherman of the Union Army made Decatur a key position in his campaign against the Confederate City of Atlanta.
General Sherman was notorious for implementing "scorched earth" tactics in his war on the South, and Decatur was a key location for supplying the City of Atlanta with food, medicine and ammunition from Augusta.
During the Battle for Atlanta the Union Army left a small contingent of soldiers in Decatur to protect the supply wagons. There was a bloody skirmish as these soldiers were ambushed by the Confederate cavalry under General Joseph Wheeler.
Modern Decatur
As one of Atlanta's closest neighbors, Decatur has had to deal with the expansion of one of the largest cities in the US. –the greater Atlanta metropolitan Area has expanded so far into Dekalb county that it is on either side of tiny Decatur that measures a little over 4 miles square.
This has naturally brought with it a serious drop in property values –Nevertheless, the residents of Decatur are proud of their small city and above all that "small-town" charm they were able to preserve. In 2000 the city changed its motto from "Decatur: a City of Homes Schools and Churches" to Decatur: A City of Homes Schools and Places of Worship," for good reason. Yet the residents of Decatur hold another motto that better expresses their feelings for their town : "Everything is Greater in Decatur." For irrigation repair in Fern Park click the link.
Monday-Saturday: 7:00am – 7:00pm
Sunday: by appointment