Irrigation repair in Vinings GA. We service sprinkler systems in all of Atlanta, including Vinings. If you need help with your sprinklers. Call Us Now!
Many homeowners have negative experiences with improperly designed systems in Vinings, malfunctioning parts and poor after-sale service.
That's where Atlanta Sprinkler Repair comes in. We professionally repair sprinkler systems using high-quality parts and provide the best customer service in the irrigation business. Our philosophy is simple: to provide the best customer service and innovative, lasting solutions for your lawn and garden needs. You can rest assured knowing that we fully stand behind all our work. If your system requires any adjustments or you have any questions, we will attend to the situation as soon as possible. In short, we don't just repair irrigation systems – we offer peace of mind.
Why Choose Us for Vinings Sprinkler Repair?
• Outstanding Customer Irrigation Service in Vinings
From education to system repairs, Atlanta Sprinkler Repair provides prompt and reliable customer service. Unlike some contractors, we return all phone calls within one business day and are able to make most service visits quickly. We will take the time to thoroughly explain the operation of your irrigation system and show you how to program your system controller.
• Guaranteed Satisfaction
All irrigation repairs by Atlanta Sprinkler Repair are covered by a three-year comprehensive warranty, including labor and parts. Many parts are covered by an additional 2 year warranty (total of 5 yrs.). We guarantee that all areas of your lawn will be adequately watered after repairs or upgrades are done.
• Fully Insured
Unlike some irrigation contractors, Atlanta Sprinkler Repair carries 100% liability insurance for your peace of mind.
We encourage you to give us a call or contact us through our online form. We look forward to meeting with you and discussing the benefits irrigation system repairs by Atlanta Sprinkler Repair.
Irrigation Service and Repairs in Vinings
We troubleshoot, service, repair and maintain residential and commercial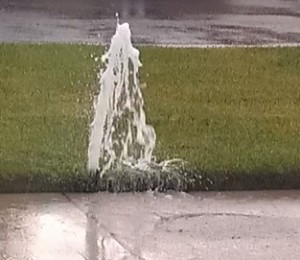 landscape irrigation systems, including drip irrigation. We change, add to, or upgrade your system to meet your current needs.
In spring we turn on your system and give it a 'check-up' in preparation for the warm season. Any deficiencies that we find will be brought to your attention, and approval, before we perform any additional services or repairs that will be an additional expense.
In late fall, we will winterize your system to clear the entire system of water in preparation for winter weather, and any potential for freeze damage.
Our service vehicle is stocked with all the latest testing equipment, pop up spray and rotor heads, irrigation controllers, wire tracking and valve locating devices, and specialty repair parts and materials.
OTHER AREAS OF COVERAGE
Alpharetta, Roswell, Brookhaven, Buckhead, Dunwoody, Sandy Springs, Johns Creek, Marietta, Smyrna, Conyers, Decatur, Tucker, Stone Mountain, Norcross, Suwanee, Duluth, Snellville, Lawrenceville, and Covington

Some interesting Facts about Vinings, Georgia
Figures released by the United States Census Bureau reported that the city of Vinings, Georgia had 11,021 people as of July 1, 2015. It is significantly denser in population that most other cities and towns in the State of Georgia. There are 5,968 families in the area and it has a relatively high diversity index of 58. The average size of the household is 1.79, although the average family household size is 3.
Vinings, Georgia is a census designated population. It's more of a neighborhood located near the City of Atlanta, than a city all on its own. It is located just south of the intersection of Interstate highways 285 and 75.
Vinings is growing and is expected to continue to grow for the foreseeable future. The overall population increased by 2.39% between 2010 and 2015. The percentage of households in the area increased by 2.53% during that period while the number of families increased by just 1.51%. More single people are moving into their area than families.
Vinings ranks in the 92nd position when compared to the population of other cities, towns, and CDPs in the State of Georgia. In terms of density, it is the 11th most dense in the state. For per capita income, it is number four, which means that it is one of the most affluent locations in the entire state.
There are 6.902 housing units located here. The vast majority of them are rental properties. Only 27% of the buildings are owner occupied. Ten percent of the units are vacant while the remainder is rented out. The average home value is $623,557 and the median price of a home is $543,945 in the area.
There are no schools located here. However, students can attend nearby schools located in Cobb County, which is in the same county. The list of available schools is quite extensive and includes a number of specialized schools.
The area is relatively well educated when compared to other locations both in the state and around the country. More than 95% of people over the age of 18 have a high school diploma. 66% of the adult residents have a college degree.
Vinings occupies 3.13 square miles. There are slightly more than 3,100 people in each square mile. There are a high number of retail food establishments in the area and they have brisk sales.
Vinings is located ten miles north of downtown Atlanta. In the 1840s, a stop for the Western and Atlantic railroad. At the time, the town was named Paces. Previously, it simply had the name Crossroads.
The Cobb Energy Performing Arts Center is located in here. Because it is near the Chattanooga River, it is also the site of many festivals and art fairs during the spring, summer, and fall months. Located at the heart of the city is the historic Vinings Jubilee, a collection of shopping stores which attract many visitors.

Monday-Saturday: 7:00am – 7:00pm
Sunday: by appointment