Irrigation repair in Snellville GA. We service sprinkler systems in all of Atlanta, including Snellville. If you need help with your sprinklers, Call Us Now!
Many homeowners have negative experiences with improperly designed systems in Snellville, malfunctioning parts and poor after-sale service.
That's where Atlanta Sprinkler Repair comes in. We professionally repair sprinkler systems using high-quality parts and provide the best customer service in the irrigation business. Our philosophy is simple: to provide the best customer service and innovative, lasting solutions for your lawn and garden needs. You can rest assured knowing that we fully stand behind all our work. If your system requires any adjustments or you have any questions, we will attend to the situation as soon as possible. In short, we don't just repair irrigation systems – we offer peace of mind.
Why Choose Us for Snellville Sprinkler Repair?
• Outstanding Customer Irrigation Service in Snellville
From education to system repairs, Atlanta Sprinkler Repair provides prompt and reliable customer service. Unlike some contractors, we return all phone calls within one business day and are able to make most service visits quickly. We will take the time to thoroughly explain the operation of your irrigation system and show you how to program your system controller.
• Guaranteed Satisfaction
All irrigation repairs by Atlanta Sprinkler Repair are covered by a three-year comprehensive warranty, including labor and parts. Many parts are covered by an additional 2 year warranty (total of 5 yrs.). We guarantee that all areas of your lawn will be adequately watered after repairs or upgrades are done.
• Fully Insured
Unlike some irrigation contractors, Atlanta Sprinkler Repair carries 100% liability insurance for your peace of mind.
We encourage you to give us a call or contact us through our online form. We look forward to meeting with you and discussing the benefits irrigation system repairs by Atlanta Sprinkler Repair.
Irrigation Service and Repairs in Snellville
We troubleshoot, service, repair and maintain residential and commercial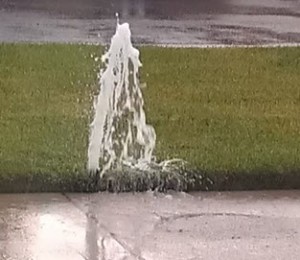 landscape irrigation systems, including drip irrigation. We change, add to, or upgrade your system to meet your current needs.
In spring we turn on your system and give it a 'check-up' in preparation for the warm season. Any deficiencies that we find will be brought to your attention, and approval, before we perform any additional services or repairs that will be an additional expense.
In late fall, we will winterize your system to clear the entire system of water in preparation for winter weather, and any potential for freeze damage.
Our service vehicle is stocked with all the latest testing equipment, pop up spray and rotor heads, irrigation controllers, wire tracking and valve locating devices, and specialty repair parts and materials.
OTHER AREAS OF COVERAGE
Alpharetta, Roswell, Brookhaven, Buckhead, Dunwoody, Sandy Springs, Johns Creek, Marietta, Smyrna, Conyers, Decatur, Tucker, Stone Mountain, Norcross, Suwanee, Duluth, Lawrenceville, Covington and Vinings

Some Facts About Snellville Georgia
Snellville is a city that is one of many suburbs of Atlanta, Georgia. The city is 22 miles east of Atlanta and is a part of Gwinnett county. The following facts about Snellville Georgia should help you learn more about the city. The zip codes are: 30039, 30078
The town was founded by two friends Thomas Snell and James Sawyer who were originally from London, England. They would both emigrate to the United States landing originally in New York. Snell would be the first to settle in a settlement called New London. Snell referred to his land as Snellville and Sawyer would later meet up with him there. They started a store known as "Snell and Sawyer's." Eventually people started to use the name Snellville instead new New London. The city would later receive its charter in 1923. Gladston Snell became the first mayor of Snellville. The city's charter went dormant several times prior to World War II.
Snellville encompasses a geographic area of 10.47 square miles. The city sits at an elevation of 1,060 in a rather humid subtropical climate. It sits at the geographic coordinates of 33.8603 lattitude and -84.0061 longitude. It is estimated that as of 2015, the population of Snellville is 19,009. There are 6,792 households in the city. Population growth has been stagnant at less than one percent the past few years, but is projected to increase to 1.34% over the next five years.
There is a slight gender inequality in the city whose population is 54% female. The racial demographics are as follows: white 57.2%, African-American 29.3%, Hispanic 7.4%, and Asian at 3.2%. Only 2,688 residents are estimated to be born in other countries. The population is relatively older than the rest of the state with a median age of 43.3 years. As a result, the median household income is also higher than average at $64,878 per year. Median home prices average $169,417. The cost of living in the city is roughly 5% below the national average. Approximately 1,150 businesses currently operate in Snellville bringing in roughly $1 billion in revenue each year.
The government of Snellville is run by a City Council and Mayor. The current mayor is Kelly Kautz who was elected in 2011 and is currently serving out a four-year term. There are five City Council members who serve four-year terms as well. Elections are held on a staggered basis every two years. The City Council appoints a City Manager who manages the city's affairs on a day to day basis. Snellville elections are somewhat unique in that voting is not done at separate precincts. Instead, all voting is currently carried out at City Hall.
Residents of Snellville can relax in Brisco Park or the Big Haynes Creek Recreational Area. They can also head out to nearby Stone Mountain Park. Hunters will enjoy the Yellow River Game Ranch, while nature lovers can take in the Vines Botanical Garden. History buffs should be sure to visit the Gwinnett History Museum when in the area. For irrigation repair in Winter Park click the link.

Monday-Saturday: 7:00am – 7:00pm
Sunday: by appointment