Irrigation repair in Sandy Springs GA. We service sprinkler systems in all of Atlanta, including Sandy Springs. If you need help with your sprinklers, Call Us Now!
Many homeowners have negative experiences with improperly designed systems in Sandy Springs, malfunctioning parts and poor after-sale service.
That's where Atlanta Sprinkler Repair comes in. We professionally repair sprinkler systems using high-quality parts and provide the best customer service in the irrigation business. Our philosophy is simple: to provide the best customer service and innovative, lasting solutions for your lawn and garden needs. You can rest assured knowing that we fully stand behind all our work. If your system requires any adjustments or you have any questions, we will attend to the situation as soon as possible. In short, we don't just repair irrigation systems – we offer peace of mind.
Why Choose Us for Sandy Springs Sprinkler Repair?
• Outstanding Customer Irrigation Service in Sandy Springs
From education to system repairs, Atlanta Sprinkler Repair provides prompt and reliable customer service. Unlike some contractors, we return all phone calls within one business day and are able to make most service visits quickly. We will take the time to thoroughly explain the operation of your irrigation system and show you how to program your system controller.
• Guaranteed Satisfaction
All irrigation repairs by Atlanta Sprinkler Repair are covered by a three-year comprehensive warranty, including labor and parts. Many parts are covered by an additional 2 year warranty (total of 5 yrs.). We guarantee that all areas of your lawn will be adequately watered after repairs or upgrades are done.
• Fully Insured
Unlike some irrigation contractors, Atlanta Sprinkler Repair carries 100% liability insurance for your peace of mind.
We encourage you to give us a call or contact us through our online form. We look forward to meeting with you and discussing the benefits irrigation system repairs by Atlanta Sprinkler Repair.
Irrigation Service and Repairs in Sandy Springs
We troubleshoot, service, repair and maintain residential and commercial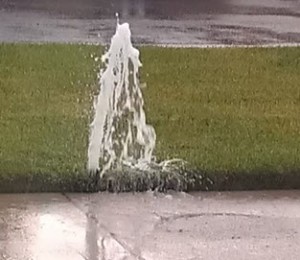 landscape irrigation systems, including drip irrigation. We change, add to, or upgrade your system to meet your current needs.
In spring we turn on your system and give it a 'check-up' in preparation for the warm season. Any deficiencies that we find will be brought to your attention, and approval, before we perform any additional services or repairs that will be an additional expense.
In late fall, we will winterize your system to clear the entire system of water in preparation for winter weather, and any potential for freeze damage.
Our service vehicle is stocked with all the latest testing equipment, pop up spray and rotor heads, irrigation controllers, wire tracking and valve locating devices, and specialty repair parts and materials.
OTHER AREAS OF COVERAGE
Alpharetta, Roswell, Brookhaven, Buckhead, Dunwoody, Johns Creek, Marietta, Smyrna, Conyers, Decatur, Tucker, Stone Mountain, Norcross, Suwanee, Duluth, Snellville, Lawrenceville, Covington and Vinings

More About Sandy Springs Georgia
The year was 1842 when the Austin-Johnson House was built on what is now called Johnson Ferry Road. This house is still the oldest house in Sandy Springs. Sandy Springs has its boundaries from Atlanta to the south, the Chattahoochee River to the north and west, Roswell to the north, and Brookhaven and Dunwoody to the east. The zip code is 30319
In 1851, a man named Wilson Spruill gave two hectares of land to the Sandy Springs United Methodist church. This land was close to the natural spring that the city was named after. Fifty-four years later the Hammond School was built across the street from this church. The school was built on the corner of Mountain Vernon Highway and Johnson Ferry Road.
Atlanta tried to annex Sandy Springs in the year 1950. Sandy Springs remained rural until there was an authorization of the Interstate Highway System. This authorization was made from the Federal Aid Highway Act of 1956. Atlanta Mayor William Hartsfield recommended that the Sandy Springs residents should support annexation after a fire burned down the Hammond Elementary School. He proclaimed that the area would receive better fire protection if it was annexed.
The community did not want this annexation and therefore they refused the proposal. During the 1960s there was further road construction and the Interstate 285 and Georgia 400 roadways were born. Now that Sandy Springs was connected to metro Atlanta it brought a frenzy of new residential and commercial development and construction. Atlanta once again in 1966 tried to annex Sandy Springs but it was defeated by a 66 percent vote.
During the 1970s there was a huge debate over incorporation as the city of Atlanta tried to use state law to enforce annexation of Sandy Springs. This attempt was taken all the way to the Supreme Court of Georgia who ruled that the annexation law was unconstitutional. This was followed by a committee be informed in 1975 for Sandy Springs.
In 1989, there was an attempt by Sandy Springs to join neighboring Chattahoochee in Cobb County. This attempt was blocked by T. Murphy who was the Speaker of the House. One of the reasons why Atlanta continued to try to annex Sandy Springs was to procure future tax revenue. If Sandy Springs was to become incorporated the city of Atlanta would lose this future tax.
In 2005, the Republican Party gained a majority in both houses of the General Assembly. This allowed the government to change an important procedure from a local bill to a state bill. The government also eliminated the requirement that all new cities must have a 4.8 kilometer distance from other existing cities. This new bill allowed for a referendum on incorporation.
Referendum for incorporation was voted upon on June 21, 2005. There was a huge majority of 94 percent in favor of incorporation. One of the reasons for this huge percentage was that many residents were very displeased with existing county services. They claimed that the county was redistributing revenues to areas that were less financially stable. They also claimed that the county was ignoring the excessive development that was going on. Residents who lived outside of Sandy Springs were not permitted to vote on the incorporation. Thus, in December of 2005 incorporation of Sandy Springs finally occurred. For irrigation repair in Sorrento click the link.

Monday-Saturday: 7:00am – 7:00pm
Sunday: by appointment