Irrigation repair in Buckhead GA. We service sprinkler systems in all of Atlanta, including Buckhead. If you need help with your sprinklers. Call Us Now!
Many homeowners have negative experiences with improperly designed systems in Buckhead, malfunctioning parts and poor after-sale service.
That's where Atlanta Sprinkler Repair comes in. We professionally repair sprinkler systems using high-quality parts and provide the best customer service in the irrigation business. Our philosophy is simple: to provide the best customer service and innovative, lasting solutions for your lawn and garden needs. You can rest assured knowing that we fully stand behind all our work. If your system requires any adjustments or you have any questions, we will attend to the situation as soon as possible. In short, we don't just repair irrigation systems – we offer peace of mind.
Why Choose Us for Buckhead Sprinkler Repair?
• Outstanding Customer Irrigation Service in Buckhead
From education to system repairs, Atlanta Sprinkler Repair provides prompt and reliable customer service. Unlike some contractors, we return all phone calls within one business day and are able to make most service visits quickly. We will take the time to thoroughly explain the operation of your irrigation system and show you how to program your system controller.
• Guaranteed Satisfaction
All irrigation repairs by Atlanta Sprinkler Repair are covered by a three-year comprehensive warranty, including labor and parts. Many parts are covered by an additional 2 year warranty (total of 5 yrs.). We guarantee that all areas of your lawn will be adequately watered after repairs or upgrades are done.
• Fully Insured
Unlike some irrigation contractors, Atlanta Sprinkler Repair carries 100% liability insurance for your peace of mind.
We encourage you to give us a call or contact us through our online form. We look forward to meeting with you and discussing the benefits irrigation system repairs by Atlanta Sprinkler Repair.
Irrigation Service and Repairs in Buckhead
We troubleshoot, service, repair and maintain residential and commercial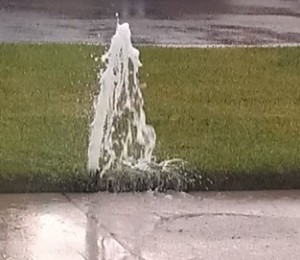 landscape irrigation systems, including drip irrigation. We change, add to, or upgrade your system to meet your current needs.
In spring we turn on your system and give it a 'check-up' in preparation for the warm season. Any deficiencies that we find will be brought to your attention, and approval, before we perform any additional services or repairs that will be an additional expense.
In late fall, we will winterize your system to clear the entire system of water in preparation for winter weather, and any potential for freeze damage.
Our service vehicle is stocked with all the latest testing equipment, pop up spray and rotor heads, irrigation controllers, wire tracking and valve locating devices, and specialty repair parts and materials.
OTHER AREAS OF COVERAGE
Alpharetta, Roswell, Brookhaven, Dunwoody, Sandy Springs, Johns Creek, Marietta, Smyrna, Conyers, Decatur, Tucker, Stone Mountain, Norcross, Suwanee, Duluth, Snellville, Lawrenceville, Covington and Vinings

Buckhead Georgia Facts
Buckhead, Georgia is an uptown district of the City of Atlanta. It is one of the major financial and commercial centers of the southeastern part of the United States. As the third largest business district in Atlanta, it is filled with large high-rise office buildings. The surrounding neighborhoods are filled with single family homes that are large and nestled amid the wooded hills.
The zip codes are: 30305, 30309, 30318, 30319, 30324, 30326, 30327, 30342
The site was once a place for wealthy people from Atlanta to take a vacation and mostly consisted of large country estates until shortly after the end of World War One. At that time, a building boom began and many new mansions rose. The construction continued throughout the Great Depression.
Most of the neighborhoods located on the north side of Atlanta are part of it. It is one of the wealthiest neighborhoods in Southeast and trails only behind Palm Beach when it comes to per capita income. It is the home of many shops and conveniences for its residents. In fact, shoppers spend over a billion dollars each year in the 1,400 retail units in the area.
The area is considered to be rural due to the low density of the population. There are just 171 residents with a median age of 40 years. The median home price in the area is $250.000 and the average household size is two persons. Most residents of the area commute less than a half hour each day.
Because of the demand is rising for housing in the area, new developments are mixed use. A recent project was nicknamed Buckhead Atlanta and includes high rise residential towers, office space, dining, and mixed use retain. The entire project encompasses a total of six city blocks. The tallest building in Buckhead was completed in 2008 and is known as the Sovereign Building.
Students who attend public schools in the location are part of the Atlanta School District. As the area grows in population, the existing schools are rapidly becoming crowded. In addition to the public schools serving the area, there are also private schools including the Atlanta Girls School, Trinity School, and others.
The executive MBA program of the University of Georgia is located here. Known as the Terry College of Business Executive Education Center, it features speakers from the local business community in a series of lectures on the Third Thursday of each month. In addition to these public amenities, there is also a branch of the Atlanta-Fulton Public Library System there.
Visitors to will likely find their way to Peachtree Road. This road runs from Buckhead all the way to the central business district. In fact, it is considered to be Atlanta's main street.
There are a variety of consulates located in Buckhead, including consulates from both France and Australia. This area of extreme wealth is filled with interesting architecture and great shopping. With so many amenities in the area, people from all over the country visit the area to seek healthcare or simply to shop. For irrigation repair in Casselberry, click the link.

Monday-Saturday: 9:00am – 6:00pm
Sunday: by appointment